Practical information
Restaurant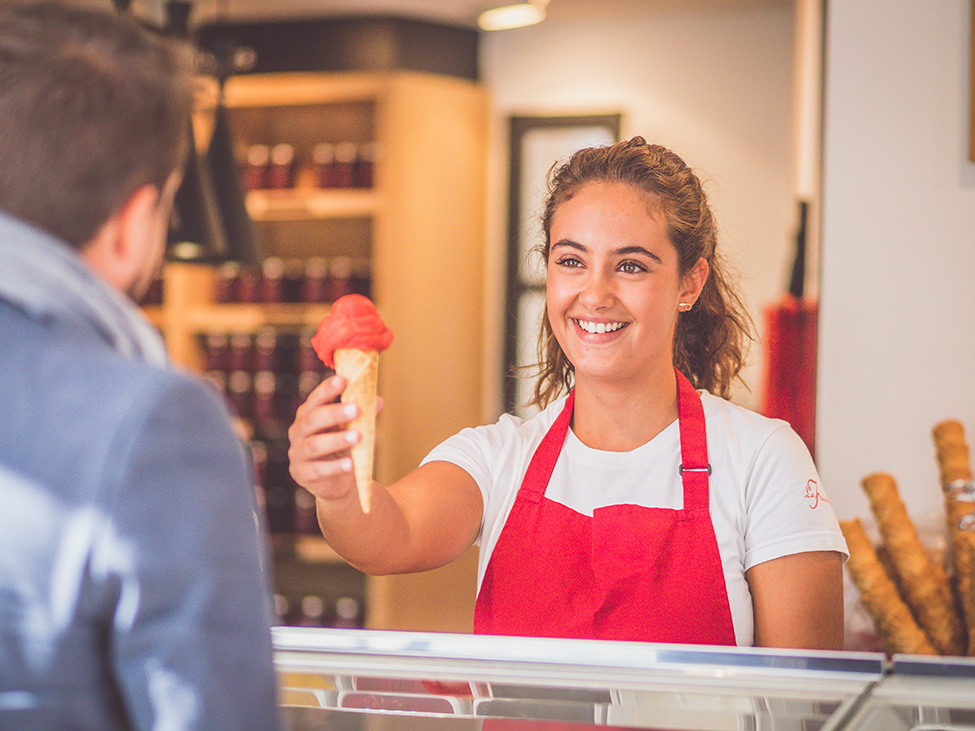 La Fraiseraie is an emblematic family business in the Loire-Atlantique region that is proud to announce its new crêperie in the courtyard of the Château des Ducs de Bretagne, where you can sample local specialities in this sumptuous décor.
Growing strawberries in Pornic for over 50 years now, La Fraiseraie has been a pioneer in creating local distribution networks.
Given their agricultural know-how, they have been able to develop a "farm to table" business model for decades. Already known for their strawberry-based products, their crêperie's menu offers a wide choice of sweet and savoury crêpes, as well as sorbets and ice cream.
Whether it's on the shaded terrace in the courtyard, or in one of the two rooms of the old dungeon, the view of the castle and its preserved ramparts is breathtaking. Refined and flavourful cuisine using seasonal produce, local savoir-faire in a one-of-a-kind setting… basically, a recipe for an unforgettable time with family or friends.
USEFUL INFORMATION :
Outside French school holidays: 12:00 to 6:00 pm (continuous service), Wednesday to Sunday
French school holidays: 12:00 to 6:00 pm (continuous service), Tuesday to Sunday
July and August : 12:00 to 6:30 pm (continuous service), 7 days a week
Reservation: +33 (0)9 72 56 64 06